For Weddings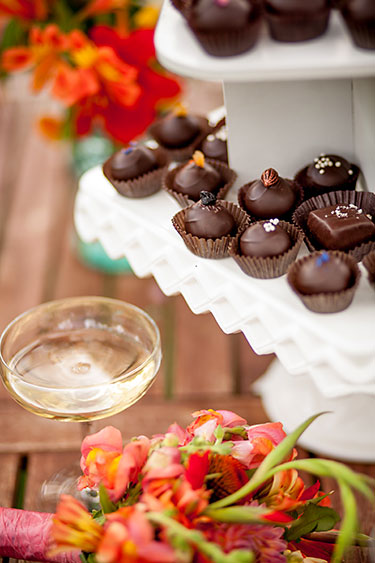 Let us help make your wedding or commitment ceremony beautifully delicious. We'll work with you to create favors, bridal shower treats and party trays everyone will adore. In fact, the readers of Wisconsin Bride magazine for four years running have named Gail's chocolates as the Best Favors of 2009, 2010, 2011, and 2012.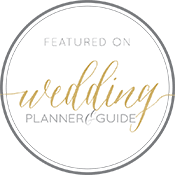 The two-piece box, starting at $4.25, is our most popular favor. Select the truffles you prefer or let Gail create an assortment. Choose our logo box or a custom, solid-color box in either the one-, two- or four-piece size. Colors include aubergine, green, pistachio, black, silver metallic, frosted, dusty gold, robin's egg blue, brown, cream, gold metallic, white, orange, light pink, rose gold and red. We can decorate boxes with your custom labels and ribbons.

Our Goodman Community Center Hearts are another favorite. These eight dark chocolate hearts come in a bag for $4.00 each. All profits go to the Goodman Community Center.
If you would like truffles for dessert, we can provide them in bulk, packed into cake boxes. Prices start at $1.95 per truffle. We also have available a white truffle tower (pictured) available for rent. The tower can be rented for $25, and can be used with all 5 tiers, or fewer, if desired.
Please order at least two weeks in advance for favors in our standard packaging. For special packaging, please order at least four weeks in advance. Some seasonal flavors are only available during certain months. Volume discounts are available on most orders exceeding 50 pieces. Contact Katharine Hillman, who will help you find that perfect wedding accent and provide a customized quote, at katharine@gailambrosius.com.
Learn more about wedding trends from TheRing.org article, "Why include fine chocolates at your wedding?"
Wedding photos courtesy of Laura Zastrow Photography, product images by Steve Salt