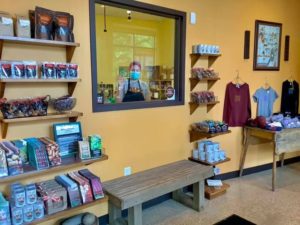 We are BEYOND excited to welcome you back into the chocolate shop!
Starting June 10th, in-person shopping will resume on Tuesdays through Fridays 10am-6pm, and Saturdays 11am-3pm.
Mondays, we will continue with our current operations — curbside pick-ups, online and over the phone sales. After a bit more training for our fabulous new hires, we will open up for in-person shopping on Monday, too. Stay tuned and thank you for your patience!