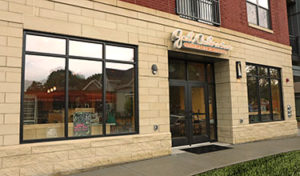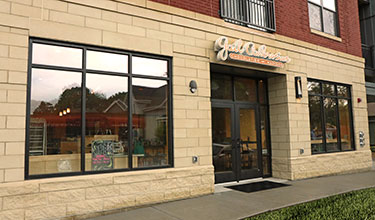 Since our shop reopened in April, the support you have shown us has been nothing short of incredible! From Easter Bunnies to Mother's Day boxes and all chocolate treats in between. Before going any further, we just want to say THANK YOU! Thank you for supporting our business during this unprecedented and difficult time. You are the best!
The liveliness of our business depends on the safety and health of our staff and customers. With this in mind, we are offering curb-side pickups, shipping, and deliveries in Madison. The cozy retail space will remain closed.
As we transition to Fall, there will be a few changes to our operating schedule. Starting Tuesday, September 8th:
• The store will be open Monday-Friday, 10am-6pm and Saturday, 11am-3pm for curb-side ordering and immediate pick up. At this time, the retail space remains CLOSED to the public.
• CLOSED Saturday and Sunday.
• In-Madison deliveries will be made on Tuesdays and Thursdays at no charge (select In-Madison Delivery as your shipping option during checkout).
• Orders placed Monday-Wednesday will be delivered Thursday.
• Orders placed Thursday-Sunday will be delivered Tuesday.
• Deliveries must be in Madison, Monona, Verona, Fitchburg, or Middleton.
• Orders still need to be placed on our website, or over phone (608-249-3500).
Your support and understanding during this time is so appreciated. We are going to continue spreading joy the best way we know how, by making delectable chocolate for fans near and far! Our hope is to return to a more familiar schedule this Winter in preparation for another busy holiday season.
Together we will continue to push on with a little Peace, Love, & Chocolate.
— Gail Ambrosius Chocolatier