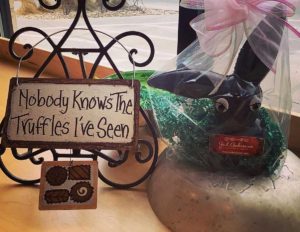 As we head toward warm sunny days, please note the retail space is still closed but the shop is "open" for placing orders Mon-Fri, 10am-6pm and Saturday, 11am-3pm, the shop is closed on Sundays. Customers are welcome to place orders for: curbside pick-up, UPS shipping, and In-Madison delivery.
---
► CURBSIDE PICK-UP: If you would like to come pickup your order, please order online or call the store, 608.249.3500. Be sure when ordering online that you select "Curbside Pickup" for your shipping option.
---
► UPS SHIPPING: If you would like to place a shipping order, please order online or call the store, 608.249.3500. Be sure to check out our Shipping and Freshness page for further details about shipping with UPS.
---
► THURSDAY, IN-MADISON DELIVERY ($25 minimum): This option is available for our local customers in Madison, Middleton, Monona and Fitchburg at no additional charge! Place orders online or over the phone prior to 3pm on Wednesday for delivery to your doorstep.
If placing an In-Madison delivery order online:
1. Enter a VALID SHIPPING ADDRESS while ordering, including correct zip code and state (along with your billing address information).
2. Select "In-Madison Delivery" as the shipping option.
3. In-Madison Delivery orders are delivered on Thursdays, 10a-4p.
---
Thank you for your patience and understanding during this ever evolving time. We feel extremely GRATEFUL to be part of this city and part of your lives!